Our facilities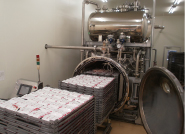 Emergency foods (Ready meals) factory
With the installation of our new aerated cooking system for making packaged foods, we are now able to produce pre-packaged foods for home use such as rice, soup and gruel with a BEST BEFORE DATE of five years.
---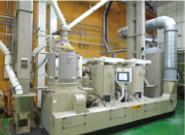 Rice polishing factory
In our factory, we have three machines developed by Japan's largest rice polishing equipment maker, Satake. With just a little bit of water, we are able to wash off the remaining bran that is left on the surface and in the grooves of the rice. These machines allow us to create rinse-free rice.
---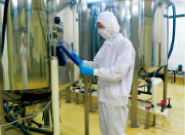 Germinated brown rice factory
It is said that by eating germinated brown rice, we can lower our blood pressure and thin our blood. It also contributes to an increase in GABA, a type of amino acid. We have installed a machine to measure and analyze GABA.
---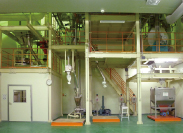 Rice flour mill
Rice flour used to be associated with Japanese candy. But nowadays, through the technical progress we have made, we have found many more applications for this versatile foodstuff.
---
Factory for making rice noodles without 27 specific raw materials and shellfish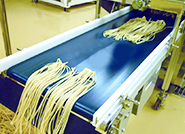 Gluten-free pasta (rice noodles)
We make long and short rice pasta. We aim to contribute to increasing Japan's domestic self-sufficiency in food. And this is why we developed pasta using rice flour.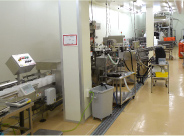 Ready meals
With the installation of a new aerated cooking system for making pre-packaged foods, we have been able to create rice, soup and gruel that can be stored for long periods at room temperature.