Radiation checks
Our standards of trust
1.

Based on our association's own standards of trust, we carry out radiation checks with a germanium semi-conductor detector that can detect levels less than 1 becquerel per kilogram. Only rice that shows no traces of radiation makes it to the customer.

2.

We also make sure the customer can see the result of the radiation tests when the rice is delivered.
NOTE: detection limits are defined as the lowest value that can be steadily traced by the detector, e.g. if a detector's limit is 20 bequerels per kilogram, it will not trace readings of 19 becquerels or less.
(Depending on the measurement device and the conditions under which the measurement is taken, the detection limits will change).
5 steps for measuring radiation levels in rice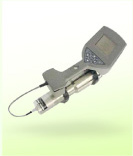 (Fig.1)
spectral survey meter
A simple device for measuring radiation. Lightweight and portable, it can be used to take readings in many places.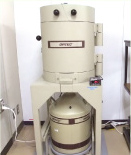 (Fig.2)
germanium semi-conductor detector
Used by public organizations and research facilities or universities to take precise readings of the levels of radioactive iodine 131 or radioactive cesium 134 and 137 in soil, and agricultural and marine products.
Radiation checks of uncleaned rice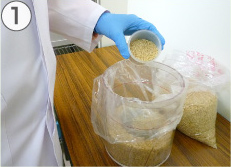 We put a plastic bag into a 2 liter Marinelli beaker to keep it clean. Then we put in the uncleaned rice.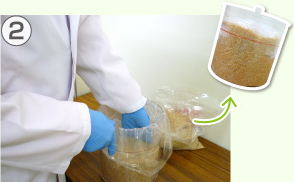 Taking extra care not to leave gaps in the rice (which will affect the reading), we fill the beaker up to the red line and put on the lid. Gaps in the rice will affect the reading.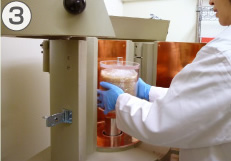 We open the door of the detector and put the beaker in. The inside looks like this.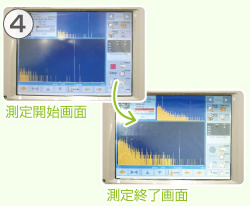 Even though the device measures levels as low as 1 becquerel per kilogram, we check that no radiation is detected.

NOTE: Before taking measurements, we do a daily check to ensure that the readings are correct.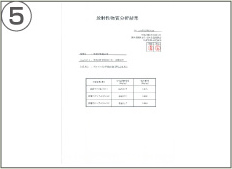 We publish the latest levels on our website

If you would like to receive detailed information about the measurement results, we are happy to send them to you. Please let us know.
放射性物質測定結果はこちら
Radiation levels in the rice fields